This became a bit too long for Twitter, and I wanted to document it for the benefit of anyone else that has the same issue... it seems this isn't uncommon, BMW know about it, and are doing nothing about it. It goes way behind door handles, this is a critical safety issue.
So, in 2015, I became a BMW Owner. For anyone who knows me this was a big surprise, but having had one as a hire car across Bayern for a week I came home and ordered one - the first vehicle we ever bought new and, for the most part, it's been great over the 80,000 miles we've covered in the last 5 years.
The car is a 2015 Model F11 (F10 but an estate) BMW 520d Touring (estate, to anyone else)
Less comfortable access
Then, one day a little over a year ago, the "comfort access" (fancy marketing-spiel for keyless entry) started playing up - the car would lock/unlock repeatedly when you got near it eventually triggering a battery discharge warning;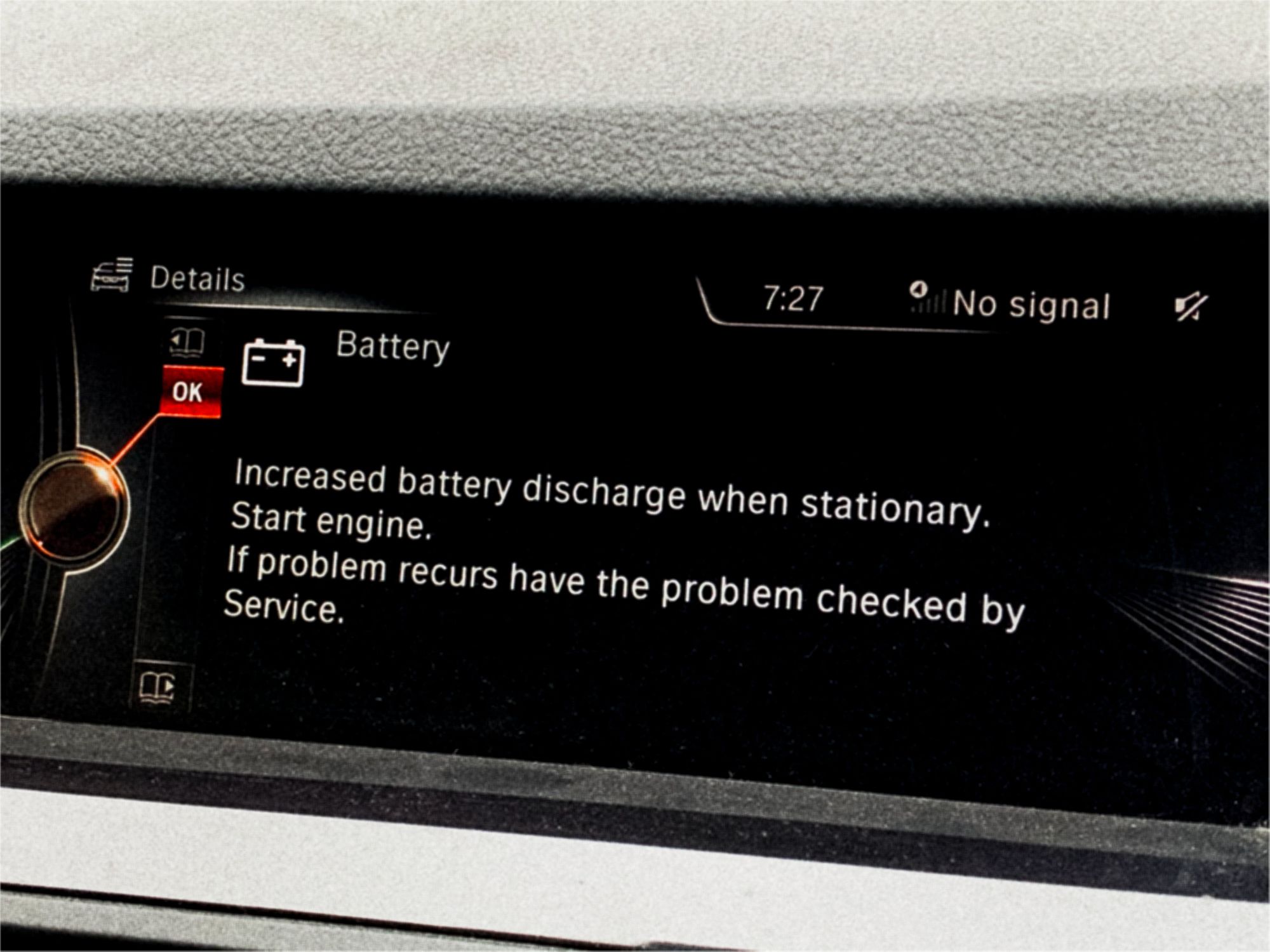 Our local BMW Specialist diagnosed this as a faulty rear door handle, and this was a "common fault" and he'd done "loads of them recently". Owing to the cost of replacement, the door handle was disconnected so no longer functioned for keyless entry, but the others still worked. No big deal.
Months later, another warning, another door handle... disconnected. By now this was getting annoying, but being in the middle of a global pandemic and the pressures that put on car garages, supply chains, etc we just disconnected it ourselves and vowed to deal with it later in the year.
Then, just leaving the driveway, my partner was treated to this sea of errors and warnings (clip shot later, it was easily reproduced when stationary having turned the vehicle off and on again)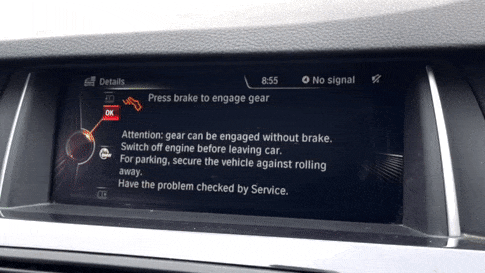 The full list of systems it was alerting about was;
Attention: Gear can be engaged without brake
Function of airbags, belt tensioners, belt force limiter fault
Pedestrian warning system fault; do not open bonnet, drive at moderate speed
Driving stabilisation failure, drive at moderate speed
Additionally, the power steering is in operative, as is the speedometer. In this condition the vehicle cannot be safely, or legally, driven.
Our worst fear was that mice had nibbled on the wiring loom, we've suffered countless damage to things over the years from mice (and rats) - the joy of living in a rural area - after all, what could possibly have caused all those very different systems to fail at once?
The answer; a single fuse.
Blowing a fuse
Quite why transmission functions, airbags, belt tensioners, pedestrian warning system, driving stabilisation (ESP, traction control), power steering, and the speedometer are all on the same fuse in the first place is an interesting question but, here's the icing on the cake, this fuse (with all these safety critical functions) also has... those bloody door handles!
Yes, the same door handles that have been failing for the last year and a half as the poorly designed/manufacturered component breaks down causes a raft of safety crtitical functions to fail.
This is an inexcusable design flaw. The handles failing is a frustrating inconvenience, but this is a far more serious concern.
Reluctantly, I have to admit it's probably time for new door handles. The price? £1,584 - considering the entire comfort package (which included electric memory seats and various other features) was £1,775 at the time of purchase this is disproportionate but it's not something you can get anywhere else as it is a very specific part, and has to be painted to match the vehicle... or is it?
Yes, this is such a common fault and there's such a high demand for these door handles that there's companies in China making clones of them on on Wish, Alibaba etc. You can even buy them on Amazon - unfortunately only in black or white, or I'd be seriously tempted!
BMW will fix this surely?
Well, in summary, no. Not really. My local dealer is Arnold Clark so, enough said about them the better. They've already damaged my car once, sold my partner a death trap, and frankly I'd rather gouge my eyes out with a rusty teaspoon than give them the opportunity to try again. So BMW's first suggestion of "take it to your dealer" (and pay for the investigation work) is a non-starter.
I've spoken to another BMW dealer, however. Who admitted that;
(a) it's a common fault,
(b) they would sell me the door handles as "it's obviously much cheaper if you replace them yourself", and
(c) from their experiences with BMW there's next to no chance of getting 'goodwill' (when they pay for things you shouldn't have to, but try and make it out they're doing you a favour by doing so) because of the age of the vehicle and the fact that recent servicing isn't with BMW (door handles aren't a service item of course!)
So, I sent a complaint letter to BMW, which didn't get me any further, then I sent a more formal one suggesting I may take action in court. Now, legally, my claim is only against the retailer (a situation I hate as they did nothing wrong, but that's UK consumer protection law for you) unfortunately, they were quite keen to throw the retailer under the bus replying as follows;
But from reading you latest email I can see you remain dissatisfied, and wish to make a legal challenge against BMW. Should you wish to do so I feel it's important to bring the following to your attention, please see below -

Your contractual relationship is always and at all times with the entity which sold your vehicle and not against BMW (UK) Limited. BMW (UK) Limited does not manufacture motor vehicles, whether BMW motor vehicles or otherwise. As BMW (UK) Limited is neither the producer nor the seller of the vehicle in question, it is not responsible for the complaint.

Should you wish to continue to issue court proceedings against BMW (UK) Limited, BMW (UK) Limited will defend any proceedings and will defend itself on the basis that it has been cited as the incorrect defendant and apply to the court to have the claim struck out.

Costs will be incurred on the part of BMW (UK) Limited in defending any court proceedings and these costs could be recovered from you. We therefore urge you to re-consider issuing any court proceedings against BMW (UK) Limited.
So, basically, don't sue us. Sue the network of dealers that sell the vehicles on our behalf, and have nothing to do with the design of manufacturing, they'll have to take responsibility. Not only that, they threated to recover "costs" to fill in the form that says they are the incorrect defendant.
For the record, I bought the vehicle from Marshall BMW in Hook, near Southampton. They were nothing but helpful. And now BMW would rather I took them to court rather than them supplying me with four door handles to replace the defective ones on my vehicle?
How is that fair?
(Ironically, we're currently considering a new vehicle, probably a hybrid as Tesla is way out of our budget and other EVs aren't quite there yet. The BMW 530e xDrive was the top choice... but seen how something as simple as a door handle can cause this chaos, and the complete disinterest BMW show in it, doesn't inspire confidence for complex electro-mechanical powertrains and control systems)