One of the professions many love to hate, estate agents.
I recently posted my rant/review of a few estate agents when selling in Glasgow for a move north to the Highlands.
The right choice?
After inviting four agencies to quote (three of which bothered turning up); McEwan Fraser Legal (who I don't trust), Nicol (whose attention to detail was sadly lacking) and Rettie (who actually seemed pretty good!) we eventually settled on Rettie in Newton Mearns.
And ultimately, yes, they were. Whilst the market in Newton Mearns is a bit more buoyant than it is up here, selling in four days was unexpected!
Marketing materials
Indeed the lovely glossy brochures they produced arrived a couple of weeks after the place was sold - so we can thank Rightmove for the lead I think (and Zoomtech Media for their photography) - but the brochures themselves were second to none, and they're a nice souvenir of the house – which is unrecognisable from it's former self.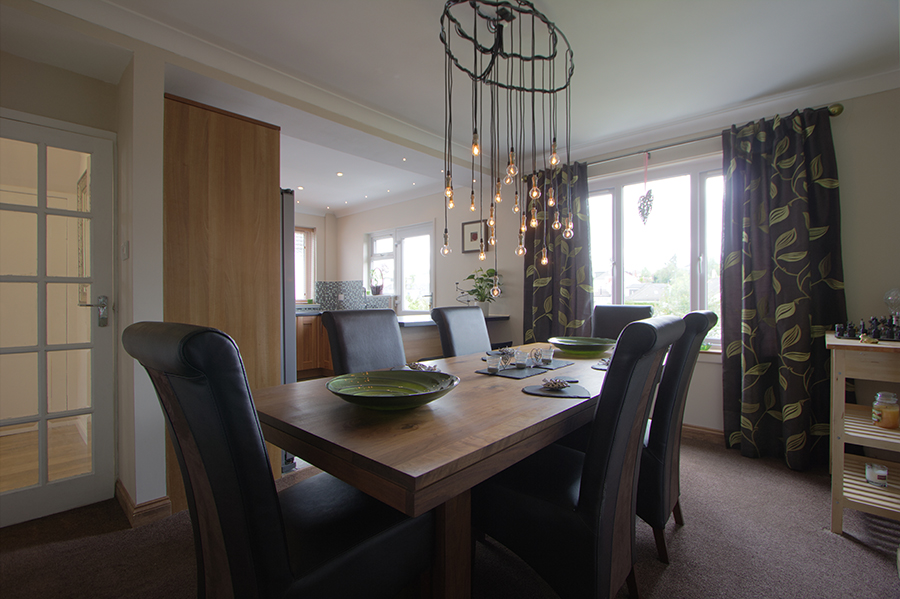 This is my favourite picture, ironically the dining room light was not left behind, nor was the dining table... but I still like the picture.
Rettie handled numerous viewings professionally, and managed a busy schedule effectively whilst I was away with Little Shop. Two days into that production they phoned me with an offer.
Thereafter there were a few niggles and delays, and Rettie were effective in liaising between the purchaser and myself and brought the sale to a smooth conclusion.
To the team at Rettie, Newton Mearns - thank you. You made an awkward process relatively painless and I would wholeheartedly recommend you to others.