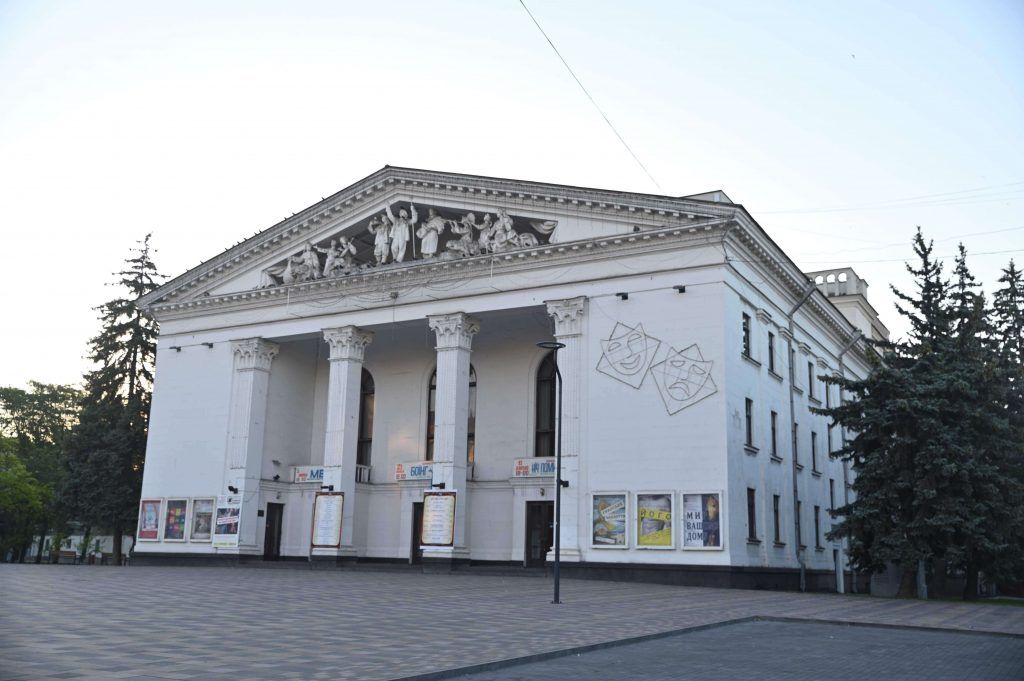 Theatres, whatever their size, are special places to me. Not only because I happen to like theatre, and some have fantastic architecture, but also for what they represent. Many are akin to grand cathedrals built not to worship a deity, but in a way to worship art, creativity, and each other, a place of safety and escapism, to be entertained.
https://theatre.love/theatres/doneckiy-akadem-chniy-oblasniy-dramatichniy-teatr/
This is Донецький академічний обласний драматичний театр (the Donetsk Academic Regional Drama Theater)
This was a place where hundreds sought safety from Russian attack.
Mariupol didn't have a theatre, and a local theatre group gave performances in a small rented barn in 1847.
In 1887 a custom built theatre was built with 800 seats, comfortable chairs, and a place for the orchestra. The theatre opened with a performance of The Government Inspector -  a comedy of errors, satirizing human greed, stupidity, and the extensive political corruption of Imperial Russia by a Russian dramatist, M. Gogol. The role of Gorodnichi was played by the owner of the theatre.
The modern theatre, despite its appearance, was built in 1959. The grand opening of the newly built theatre in Mariupol took place on November 2, 1960 with the premiere of the play "Irkutsk History" by O. Arbuzov.
In 1978 the theatre company celebrates the 100th anniversary of Mariupol theatre, the collective is awarded an Honour for significant merits in the theatrical arts.
In 1985, a smaller second stage was opened within the theatre, used by small groups not dissimilar to those I work closely with here I expect, it entertained many thousands.
In 2007, in recognition of the merits of the institution in the development of theatrical art, the theatre was awarded the status of academic and renamed the Donetsk Academic Regional Drama Theater.
Yesterday, in 2022, it was destroyed by Russian airstrikes as hundreds sought safety and the courtyards to either side of the building bore the word Дети painted in huge letters to be seen by any drone or satellite imagery operator.
Дети means "Kids", in Russian.
No-one should meet their end in war.
and No-one should meet their end in a theatre.